The Book Design Review recently posted up Jon Gray's new Australian Penguin UK cover for 1984. Like Mr Sullivan, it's probably my favorite to date. Though I have to say this isn't saying much since I dislike most every treatment out there. I've always felt that any overt design for this title was too much, and the closest thing to the mark that I've seen are the graphics done for the original 1955 movie. Authoritarian, utilitarian, and ultimately, a bit rude. In an effort to put my money where my mouth is, I've taken a quick stab at what I'd like to see on the shelves, (see below).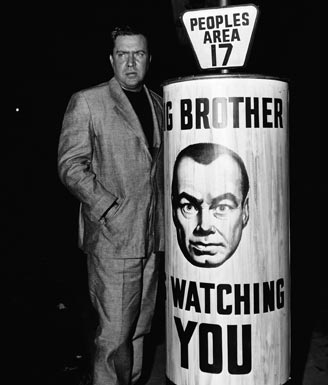 Director Edmond O'Brien, on set.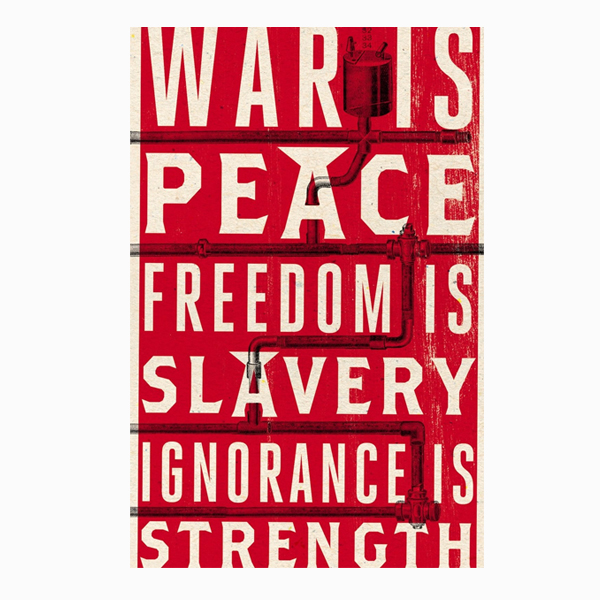 Jon Gray's cover for an unknown Australian publisher Penguin UK.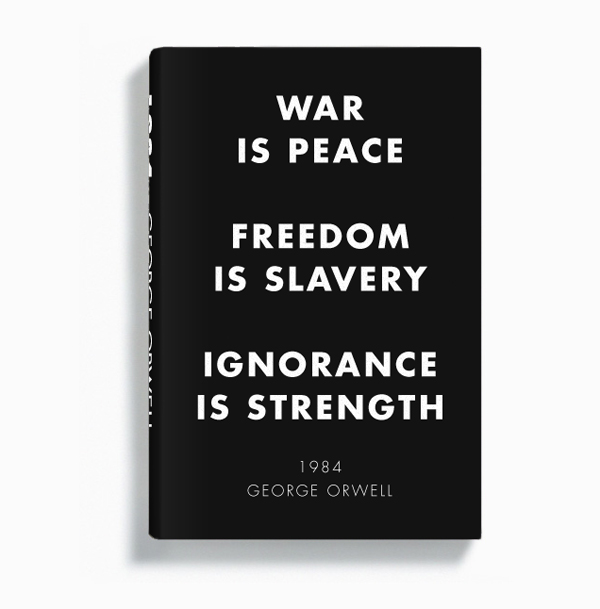 My sketch. (Note that I worked on top of one of Darren Haggar's excellent photos completely without his permission.)
(Thanks to Alan Trotter for letting me know that I was way off on the publisher info.)